Company
SCHADE Logistic GmbH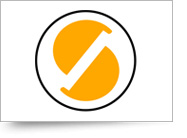 Since more than 60 years the SCHADE Logistic GmbH works in Germany for the success of their international customers. We are certified according to DIN EN ISO 9001 2008. Our corporate philosophy is driven by high motivation of our entire team, long-term customer and supplier relationships and a high environmental standard.

With our experience and our motivation we are at your disposal for your projects and inquiries at any time.
The transport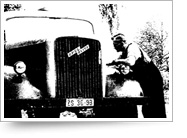 company Schade was founded in 1949 by Helmut Schade in East Germany.
It was in business under the direction of company founder Helmut Schade without interruption until the fall of the wall.In 1990 Mr. Dieter Schade took on the management in the second generation as managing partner. With Mr. Björn Schade takes third Generation of entrepreneurs now the leadership of the SCHADE Group.
Our subsidiaries operate in the following countries:
Since 1998 as Schade Logistic Poland Sp.zoo and
as SCHADE Polska Sp.z.o.o. in Dabrowa Górnicza (Katowice) Poland
Since 2006 as SCHADE Romania with headquarters in RO-8500 Calarasi.